Adaptive Leadership in a Colourful World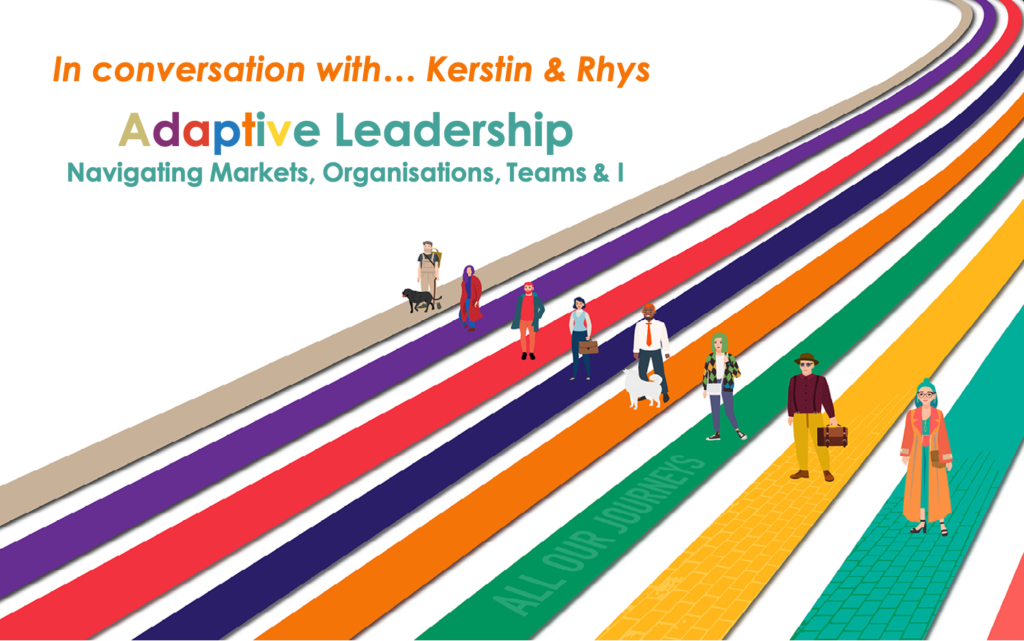 Introduction
During these uncertain times it is more important than ever, that we focus on building back our economy and society in a better way.
In an era of highly dynamic and environmental interdependencies this requires better collaboration and more resilient organisations. .
There is hardly any topic as important as leadership. Yet, there are more bad than good role models, and hardly any leadership qualifications that equip us with the necessary skills for a world that is getting more colourful and complex.
We know from experience that leadership very much depends on the interplay between the environment and the individuals; the authors of Adaptive Leadership coined it system and self. Clare W Graves also captured this in his double-helix and highlighted the value-based interdependencies. What culture is to a group, personality is to an individual.
Modern leadership very much depends on the people involved and the business context. In today's world leaders are required to adapt on the go if they want to be effective on a daily basis. Many people we have met have developed tools, wrote books, and then tried to apply the one logic to all kinds of situations, as if hammering everything that looks like a nail.
The one-size-fits-all method of the world needs to come to an end. During our session we take a fresh and more natural approach. Come and play.
Join us for this lively and interactive 90-minute Zoom workshop.
Target audience
Professionals who want to gain more clarify about adaptive leadership
People involved in leadership development and implementation
Objectives
Understand how much leadership is an interplay between business context and personal preference
Gain leadership insight into a framework that matches business and market maturity
Experience the 4 most relevant dynamics which also naturally create tension
Enjoy a lively session where we share challenges and learn from each other
Take-aways
Overview of
* the 5 universal archetypes of employees
* Torbert's 7 leadership styles and respective Graves' levels
* 4 main organisational archetypes [covers 85% of Western business world]
Logic for developing your own leadership toolbox with 12+1 compartments
Access link to 2 freemium questionnaires
Relevant profile of guest
Rhys grew up in a family business where he had the chance to experience executive leadership at an early stage in his life; a rather sobering experience. Rhys used to set and scaleup companies for corporations in emerging markets which gave him hands-on experience when it comes to leading in different national cultures and companies at different stages of their maturity.
Nowadays he advises startups, family business, SMEs and corporations on suitable leadership styles and the organisational implications. Also, he is a senior lecturer at Pearson Business School where he has access to the latest developments in academia. In general, Rhys is known for being quite critical, encouraging others to rethink and to find a way forward which is most suitable to them and their business.
This session will be professionally facilitated by Kerstin van Eckert.For more information, please go to www.gpionline.com/business-lead/ 
Business Series
We run these "In conversation with… business" sessions every 2nd Wednesday of the month. The overall idea is to demonstrate with real-life examples how useful the Graves' framework is when it comes to mastering business challenges.
We briefly introduce the relevant parts at the beginning of a session to provide some context, delve into some real-life examples and then give everyone the opportunity to challenge and share. We are all in this together.
The real advantage comes from using the same logic and applying it to different contexts. Every time we do this we gain additional insight which increases our ability to see the bigger picture; nothing is lost.